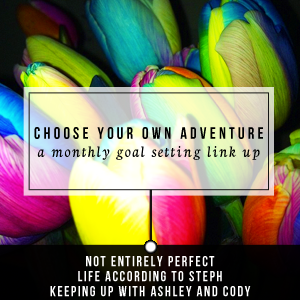 Today, I'm joining a new Monthly link up!! I love the idea about how this is link up is about everyone creating a goal list around a common theme. This month is simplify (pretty ironic for the Christmas season!).
1| Wrap up the semester. - I plan to enjoy my Christmas break without thinking about anything school related until a week before school starts again.
2| Focus on Recreating this blog into a space that I'm proud of. - There are going to be a lot of changes around here. Hopefully, I will be getting a true set schedule going on, new blog design, new offerings, and working on truely engaging my sponsors and readers.
3| When I'm with family, technology doesn't exsist. - No phones. No laptops. No tablets.
The only things that I want to focus on this month (after finals wrap up) is family and creating.