Summer can be a time of oppertunity, or it can be a time that flys by and gets wasted. I'm determined not to let this summer get away from me.
how is it already almost July!
There are so many things that I want to do and that I want to accomplish so I have made a
Summer 2014 Goals
Pintrest board! But you can dream and wish all you want, but until you tell people about it and have someone keep you accountable, it's still not going to happen. While I also have Simeon, I want to share my goals with you and hopefully, you'll start your own summer goals as well.
It will be a super fun first link up!! So get your pintrest board in order! And come back here on Monday June 30th to link up: directly to your Pintrest Board, your blog, or even both!!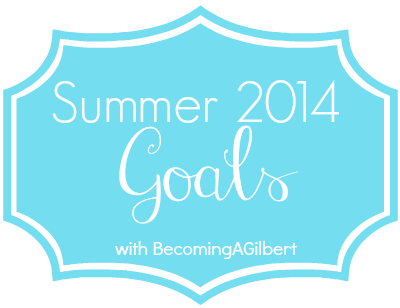 I'm really excited to be hosting my first link up, I hope you all enjoy it!