I have bad news guys. . . summer will only last for 2 more months!! Now if you are like me, you spent the entire non-summer year saying things like "I'll have time in the summer." or "I'll save that project for summer." Well, summer always seems to come and go without me actually finishing half of the things that I waited for summer to do anyway! Not this year! This year I'm stating my goals on this blog, and I want you to join me! This week is all about stating what you want to accomplish. I've put all of mine onto a Pintrest board (cause isn't Pintrest the main inspiration of half the things that you want to do anyway?), but feel free to write a blog post, or even a Facebook post. Just get your goals out there!! Link them up here and cheer other people on! Try to get at least one thing done every week!! Then write or show a picture of something you have done, and link it back here every Monday!!
Here is my Pintrest board!
Here is the link-up button!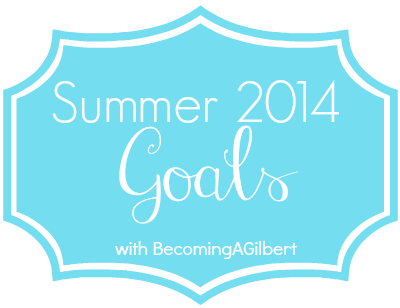 Now add yours!